I would like to share with you my passion for drumming, not just teaching how to play, but also trying to involve you in the world of drums in all its aspects.
I'll show you videos of great drum performances, I'll recommend you drummers to follow and some records to listen to improve your background. I can help you also to set up and to tune your drum kit and I'll provide you all the didactic materials (music sheets, backing tracks and much more); we can focus the lessons on your particular interests (i.e. double pedal technique, how to develop a drum solo).
The 60 min lessons are usually structured like this:
20 min. of exercises on the pad, to improve the hands' technique
20 min. on drums to play rhythms and styles
20 min. playing along with your favourite songs

I usually provide my lessons at Tonegarden Studios (1 Summerhall Pl, Edinburgh EH9 1QE), very well located nearby the Meadows.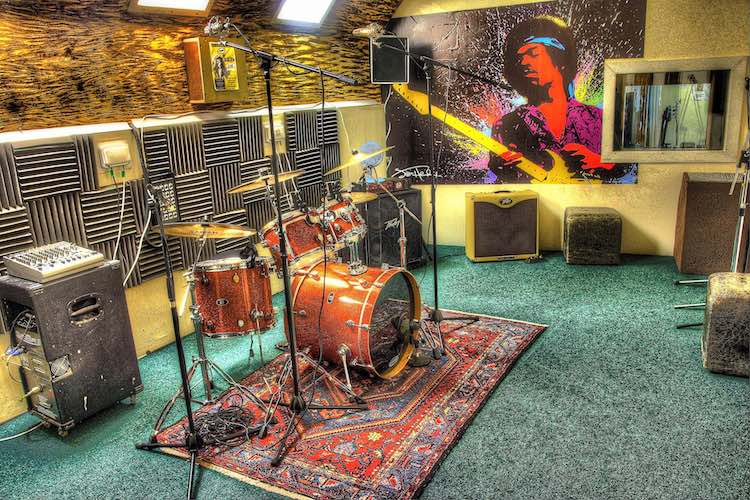 The studios have 3 rehearsal rooms equipped with acoustic drum kits. It's the ideal place to take lessons and you can even go there time to time to practice (if you don't have a drum kit at home) since the rent for a solo drummer is very cheap.
If you have a drum kit at home (either acoustic or electronic) you don't need to move because I can come to your place to provide my lessons. In this way, it's easier to arrange the lessons and you could also practice on your drum kit, which is set up for your personal needs.
I have a flexible timetable which enables students to have lessons during weekday morning, evening and weekends. To find out more or to arrange a lesson call me on 0131 358 8635 or email me at info@drumlessonsedinburgh.com.